about
My Work Stack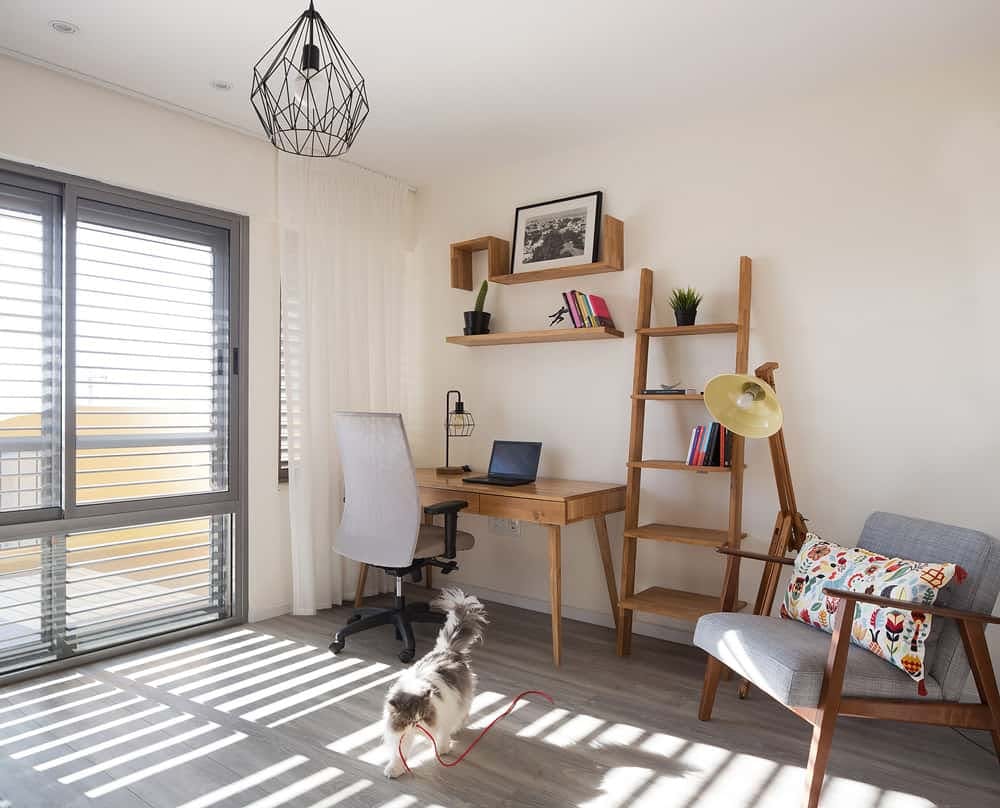 This is where I work. Amazing cat included.
My work stack is something I cherish. It's very significant for me.
Laptop - Macbook Pro 15'' Late 2013
It's incredible how good is this machine. It's my fourth Macbook (After a couple of Airs and one Pro which I bought 3 years before) and it's not only the best one, but 7 years after purchase, my 2013 machine is still doing very well on heavy duty processing. I code, design, video-edit and open multiple virtual machines and not even a hiccup. Battery could do better but most of my work is plugged in so I'm not replacing for the time being.
Display - Dell 24''
I do most of my work, even hardcore multi-tasking, in coffeeshops. Even when I do work at my homeoffice, my setup is usually thin and is limited to my laptop alone. Occasionally, when I plug in a display, it's my old 24'' Dell unit. It's been through a lot but still does well.
Backup - WD 2TB Black My Passport Portable External Hard Drive
Some people have stage frights. Someone I know won't step into an elevator and walks the 6 floors up to my house every time he visits.
For me, I fear losing my data. So, I backup. Constantly. See below for My software solutions, but my goto hardware is this tiny WD 2TB My Passport. It's my second one (First one, which was 0.5TB was somehow lost during a house move. The horror!)
Time machine gets into play every day and makes sure that in the event of a catastrophe, I will be able to continue right where I left.
Work chair - a Medium sized Aeron Chair (previous: Grey Paltechnica)
I sit a lot. My work hours are roughly 08:30 to 16:30, when I stop and go spend some precious quality time with my daughter, and again, after she goes to sleep until about midnight. It took me a while to discover that the way I work and position myself has an immense effect on my productivity, not to mention my personal wellbeing and proneness to injury.
When I worked for Google in the past, I used to have amazing chairs, so when I quit, I took the advice of our Google on-campus ergonomics consultants and bought myself a great homeoffice chair. The Paltechnica one lasted almost a decade, and was recently replaced with an Herman Miller Aeron Chair which is just fantastic. It's fully adjustable, comfortable and supports me in very long coding sessions.
Adhesive Material - Sugru
If there is something that I don't like about my Macbook Pro it's the charger. The cable just keeps ripping and lasts about 12-18 months of intensive use and putting it and out of my bag. For such an expensive charger, it just doesn't make any sense.
I tried all kinds of adhesive materials that didn't work, even electric tape.
The only that really solved my problem was Sugru, a moldable glue product that you wrap around your cable ends, and it just works. While it may hurt the delicate apple aesthetics of the charging cable, the thing just doesn't tear apart. You know what also hurts the delicate apple aesthetics? Exposed wires.
It's a great product and I use it around the house for various other gluing needs.
Backpack - Vaude
Vaude is an excellent German producer of backpacks, I have at least 4 of their backpacks at home, and while it's not your ergonomically-correct backpack to carry a laptop all day, it's a damn good one. My 15' laptop fits in well, there's a lot of room for my other stuff, an iPad, a glasses case, random equipment and it comes with a nifty under-bag storage for a raincover. It also doubles as a day-hike bag.
Development Tool - Atom
I dislike the phrase IDE for many reasons, but the main one is that I could just as well used a simpler text editor. That been said, it's been almost a decade now that I use Atom and it pretty much does everything I need it to do. It's got tons of plugins and some of the more important that I use include color-tabs, compare-files, linter-eslint and remote-sync. Each of them does pretty much what the name implies that it does.
Mobile Phone - OnePlus 5
I had it since about mid 2017 and amazingly it's still got one of the best specs among current models.
It has a wonderful camera, and supported by Google's post photo processing it creates superior photos to my partner's iPhone 8.
I recently replaced the battery so it runs really well, and I don't see a good enough reason to upgrade any time soon.
Reading - Kindle PaperWhite e-reader
This is hands down Amazon's best Kindle. With a much sharper screen the text looks so much better on a paperwhite. If you are a heavy kindle user or a massive digital book reader like I am it's a no brainer. It delivers an amazing reading experience, it is just the right size for holding and flipping and reading while being horizontal. I played with the higher-end models and couldn't find any good use-case for them, as for other tasks I have my iPad.
More Reading - iPad Mini v.5
I recently replaced my iPad Mini v.4 with a v.5. It took Apple years to refresh the Mini, and I thought that the moment might never come. Some hypothesized that Apple is dropping the Mini line altogether as they don't see a good use case for it. Well, I do, and happily enough, they did too eventually.
The Mini is my everything when I am away from my laptop. It's good for note taking, reading on the go, social networking, emailing and whatnot. I even code a bit on my Mini.
The other iPads are just too big for me. They don't fit well in one hand, and if I need a bigger screen, I always have my laptop. The Mini is for when I'm on my bed, or when I take a trip and I don't want to take my laptop with me. It's a decent laptop alternative for simple tasks and I love it.